Luxury Nose Septum Sculpting
Luxury nose septum sculpting is Evita's signature. No need for implant. By gathering your own septal cartilage, your nose shape will improve. You will feel the best harmonization of nose tip and nose bridge.
Nose bridge, nose length, nose height, the medical relationship between trabeculae of spleen and nose wing, all of them should be considered. Only delicate and well-experienced surgeon can do this method. It's hard for anyone to imitate.
01. What is luxury nose septum sculpting?
Nose bridge, nose length, nose height, the medical relationship between body of nose and nose wing, all of them should be considered.
It is sculpting your nose tip to make ideal balance with your nose bridge, using your septum cartilage, not implant.
Especially, the septum cartilage is most flexible tissue in human body. Using them under your lower nose area, you can take full advantage of cartilage.
Also the outline of your forehead, nose and chin will be balanced, as your nose tip will be higher, as much as the skin stretches.
By delicate adjusting, you will have soft and gentle line on your nose. 
02. We suggest luxury nose septum sculpting in these cases
03. Operation Process
Anatomically, the lower part of nose composed cartilages. So septum cartilage is suitable material.
As it is your own tissue, the side effect such as infection is rarely caused.
It is much better about foreign body reaction, touch, absorption rate, compare with other materials.
But to gather cartilage, additional surgery is needed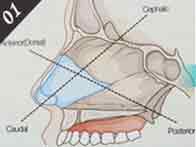 Using approach of half-penetration incision method. The surgery skill when required during gathering the septum cartilage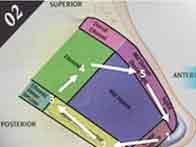 By infiltration anesthesia, excoriate the mucoperichondrium to some degree. So that excoriate will be easier. And the damage and penetration of mucous membrane will reduce. Also the bleeding will prevent.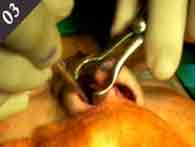 Performing the half-penetration incision method to excoriate septum cartilage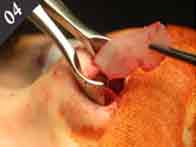 Gathered enough septum cartilage to use for surgery
These are basic method of surgery.
-Formulating new column on trabeculae lienis.
-Gathering the alar cartilage which spread
-implanting proper amount of cartilage on proper area.
With those 3 basic method, the excision of cartilage or switch/repositioning or cartilage goes together delicately, the luxury nose septum sculpting is accomplished
Tip 1. Why the septum cartilage used?
The septum cartilage is your own tissue, so that it reduces the side effect caused by using foreign material. This is the main reason. Moreover, the septum cartilage is positive material both doctor and patient, its feature is as below:
Exist at the nose surgery zone

No need for additional incision

No side effect caused by using foreign material
Survive more than 20 years

If you have deviated nasal septum, it can be corrected together

Implanting by piled, divided layer is possible.
Tip 2. New viewpoint of nose surgery
Evita clinic's "Luxury nose septum sculpting" suggests to lower your nose tip, which is better than higher one. 
Normal rhinoplasty cares only about how to make the nose higher than before, following conventional method.
Esepacially, normally in another clinic, in case of the rhinoplasty using septum cartilage, usually gathers not enough amount of septum cartilage. So it is hard to make the nose hight until it reaches deal nose height. Only by gathering small amount of septum cartilage, formulating the column and make them into maximum height is usual method.
In this case, following the result, the satisfaction might below 100%, or sometimes the revision is required using additional cartilage.
But Evita clinic's "Luxury nose septum sculpting" gathers enough amount of septum cartilage, formulate the column in maximum height, and also by adjusting tightening and tension of inner skin so that the nose will be covered by, the satisfaction is very high.
Advantages of Dr. Kim's Luxury Nose Septum Sculpting
Posep with patent application
Dr.Kim originated the posep, exclusive use for implanting septum. During the surgery on nose tip, which the nose tip getting higher using septum implanting, the graft can be fixed more stable.
Thanks to those advantages, the surgery time reduced, and you can expect higher quality.
Gathering more septum cartilage
Compares with another clinic, we gather more septum cartilage. As the amount of septum cartilage is enough, the height of trabeculae lienis will maximized. And the rest amount of septum cartilage will be sculpted delicately. In conclusion, your overall impression will be natural, as the ideal height of your face shape is adjusted appropriately.
Please have a reservation in advance in order to receive counseling and treatment.
[contact-form-7 404 "Not Found"]