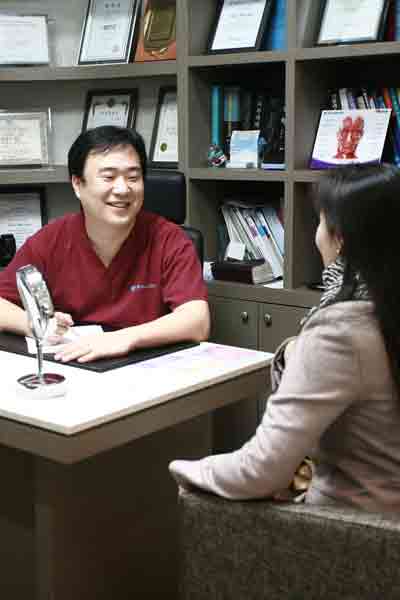 Since 2009, HIGH EXPERTISE
The two doctors at the Evita Clinic have diverse and old experiences. In 2009, we established the Evita Clinic and aimed for safe and complete procedurs and surgery.
Although We meet different needs for each individual, we have prepared some common questions and answers about the following general situations.
Our forum is community on the Discuss with liposuction, Breast Surgery, Gynecomastia…, Share your questions, surgery story, or come and read about what the recover what the recovery was like for others … You can talk about anything that doesn't fit into the other.
The staff was very friendly and polite. The doctor speaks good English and he was very informative with all the details. The treatment went smoothly and professionally.
Best Services in Korea. Best Price for foreigners. Highly recommended
The staff were very friendly and the doctor gave detailed explanation of the treatment. He also requested me to return for a follow up, despite my short stay Korea and tried to accommodate to my schedule as much as possible. The clinic also provided me with masks and creams to help with the healing process.
In case of sensitive personal, Your information can be exposed, especially if you upload your photos by click "KBoard Add Media", be sure to check the "Secret". you & Doctor's can view only the text!