Here is another review from one of our Gynecomastia Surgery patients.: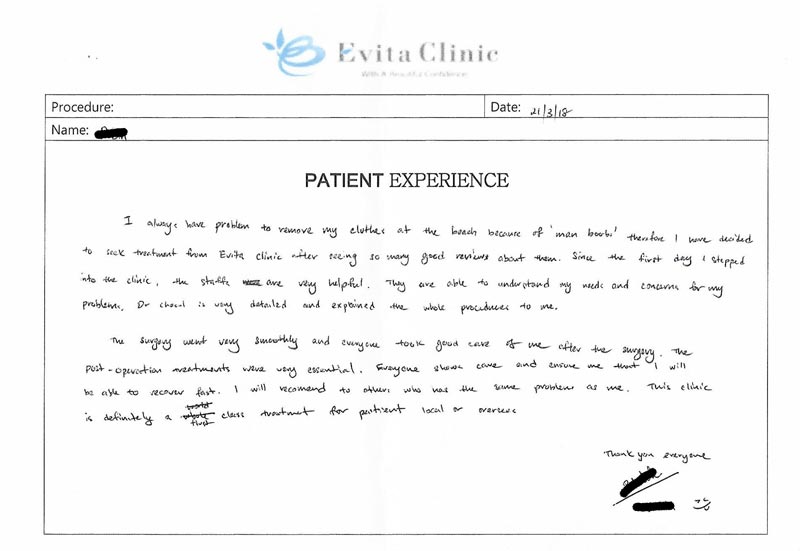 I always have problem to remove my clothes at the beach because of "man boobs" therefore I have decided to seek treatment from Evita Clinic after seeing so many good reviews about them. Since the first day I stepped into the clinic, the staffs are very helpful. They are able to understand my needs and concerns for my problems. Dr. Jeon is very detailed and explained the whole procedure to me.
The surgery went very smoothly and everyone took good care of me after the surgery. The post-operation treatments were very essential. Everyone shows care and ensure me that I will be able to recover fast. I will recommend to others who has the same problem as me. This clinic definitely a first class treatment for patient local or overseas.
Thank you everyone
---
Thank you for taking your time in writing this review.
We appreciate your kind words. And we are glad that we are able to help you gain more confidence with your body.
You can now enjoy Summer in the beach!