Thank You Michelle
We also want to say THANK YOU for trusting us for your surgery.
You went through the surgery with a very positive attitude.
You smiled and shopped the pain away.
This is just the start. Enjoy the changes.
You deserve it!
P.S Thank you for the bags full of goodies!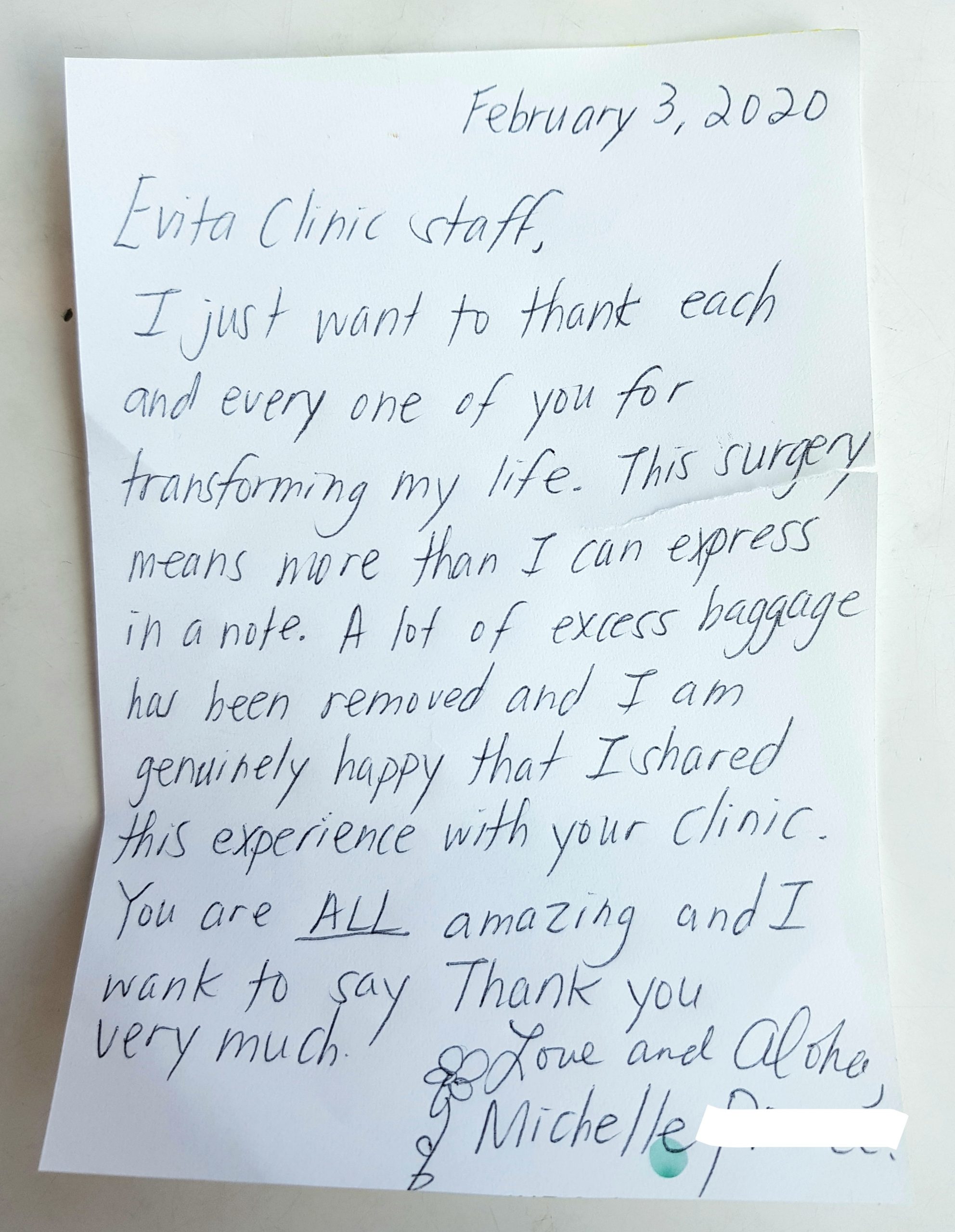 ---