Gynecomastia at Evita Clinic Review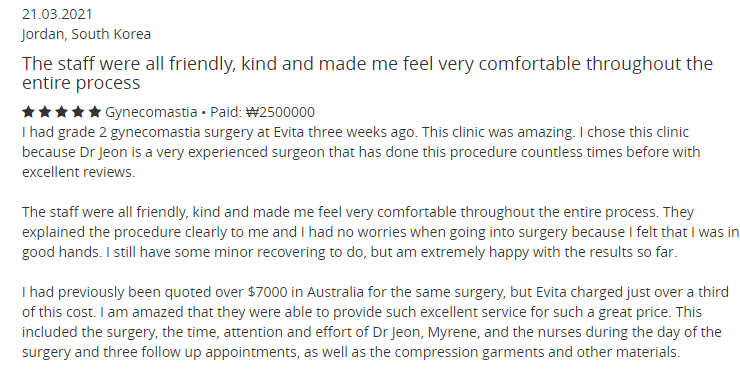 Hello Jordan. Thank you for this review. We truly appreciate it.
We are Thankful for everyone who trusted us, flew all the way here, and underwent the necessary Quarantine to have their surgery in our clinic. We know it has not been easy, the best thing that we can do for you is to give your effort, time, and money's worth through giving you the best service and satisfactory results.
Good job to you too Jordan. You have been compliant and patient throughout the entire process. You deserve it! You are still recovering, if you have any questions or concerns in the area please contact me anytime. Stay Safe!