Make An
Appointment
We're here for you and can schedule an appointment 24 hours a day, 7 days a week. If the office is not open, we will allow you to contact us via email or SNS as soon as possible.
Are you wondering the way to Evita clinic?
We are located in Seoul, Apgujeong.
Apgujeong belongs to district of Gang-nam, which well-known to foreigners, as downtown Seoul.
If you take the limousine, you can get 6006 or 6703 bus at In-cheon airport, and it directly comes to Apgujeong, you don't have to transfer.
When you get off, just walking around 5 ~10 minutes, you can easily find us.
See below map for more details.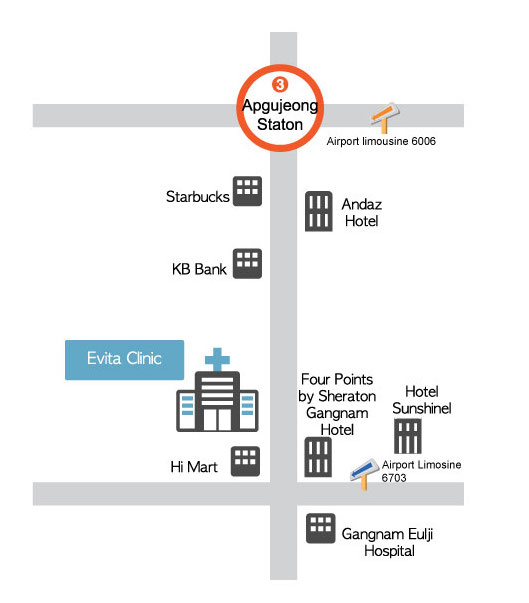 GENERAL ENQURIES
+82.010.9549.1575

815 Nonhyun-ro, Seoul
South Korea
OFFICE HOURS
| | |
| --- | --- |
| Monday – Firday | 10:00 – 8:00 |
| Lunch Time | 1:00 – 2:00 |
| Saturday, Sunday | Closed |
DEPARTMENTS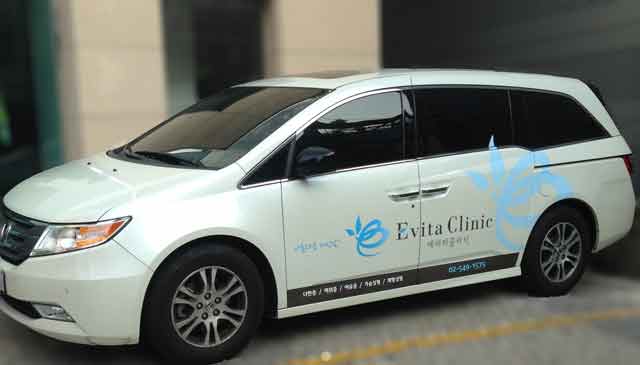 Otherwise, we offer pick-up service for your private life.
Our vehicle for private use will pick you up at the airport, with our English coordinator.
(advance reservation is necessary, additional charge: 200,000 KRW)
Thanks to our clinic is located in central area of Seoul, it makes you more comfortable.
There are many hotels and residence nearby, and there are many 24-hour convenience store and famous restaurants, plus, it is easy to get a taxi.
Apgujeong is not only suitable to the person whom traveling in Korea but also coming from other area of Korea.
Our clinic is just nearby Apgujeong subway station Line 3 (Orange line), and there are many bus stops you can easily use.
Find us on google map: https://goo.gl/YGxnpy
Otherwise, call us or contact us, we will find out the best way from your residence.
It is a big pleasure for us to help you.