Welcome To Evita Clinic.
There are various people in the world and all of them have different concerns.
Beauty is one of them.
For those who are lacking of self-confidence or satisfaction in their appearance, Evita Clinic has the solution for you.
Evita Clinic is a renowned body contouring hospital in Korea with its very own specialist in gynecomastia surgery, varicose vein, facial care and body contouring.
Patient's safty is always our priority. And so, we make sure that our patients are treated with latest technology paired with personalized care.
As always, our clinic will continue to endeavour to satisfy each customer's needs with our highly trained medical team and outstanding service.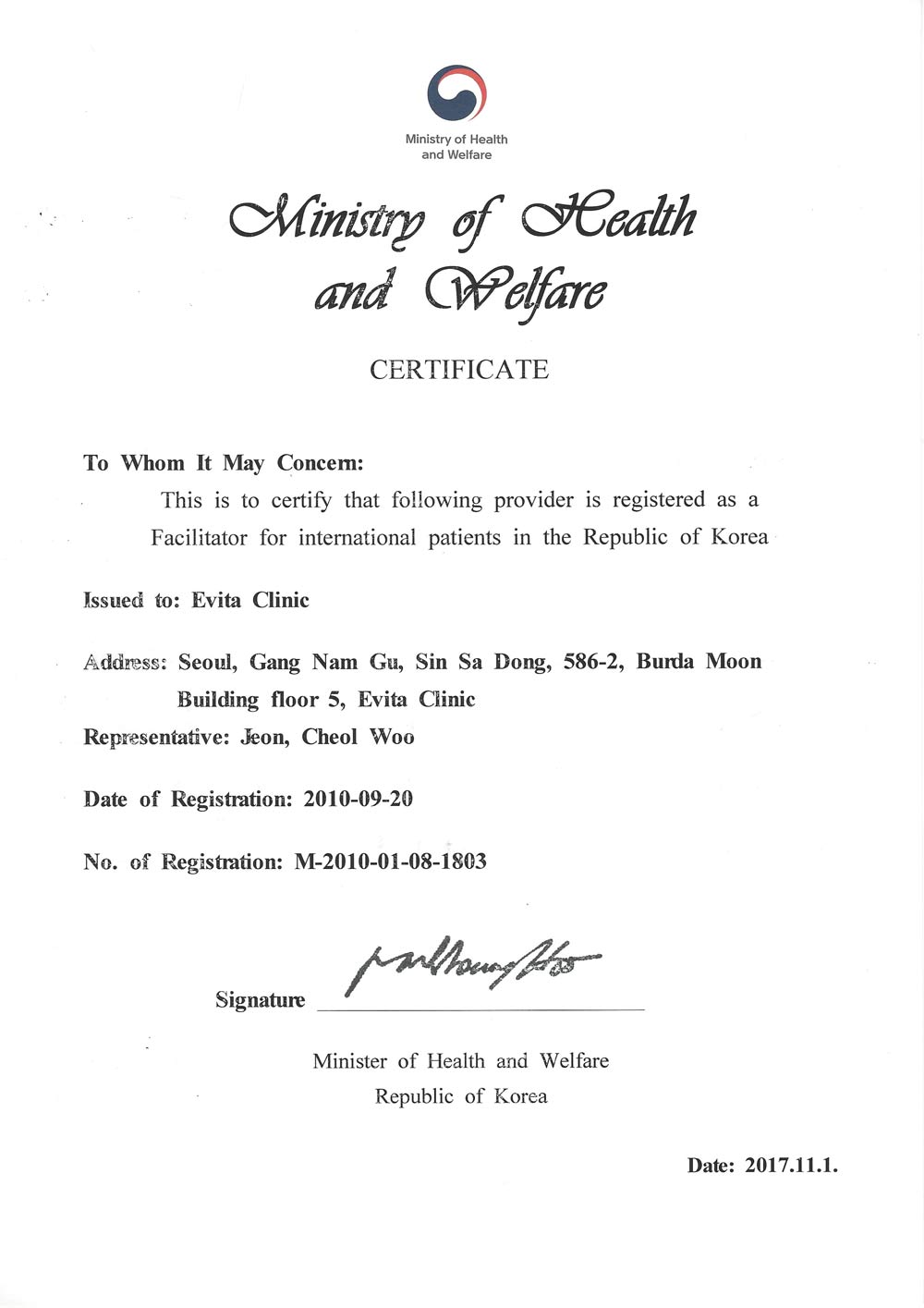 The #1 Private Chest Surgery Clinic in Korea

We Have The Most Dedicated Support Team, Trust In Us

Safe Procedure Oriented

Individual Alignment Procedures.

Ensure Thorough Management

Awarded by
WhatClinic.com
Here's The

Good Stuff

. Some of My Best

Work

Is Featured Below.
Yes that's right, we've concentrated only Body Contoring Operation! New equipments, operation methods,  protocol & more!
Varicose Vein – EVLT
evitaclinic
2020-07-23T13:37:13+09:00
Contact Now
Evita is easy to consult, contact within our homepage.
Our contact, board, SNS and more give you comfort you need to consult.
Contact Now