GAMBARAN
Liposuction Paha & Pinggul?
1. What is Thigh & Hip liposuction?
This procedure is for people who have an unusually high accumulation of fat around their thighs & hip area.
Thigh is one of those areas in our body wherein once fats start to accumulate, it is hard to get rid of inspite of spending long hours at the gym and strict dieting.
Once this part is carefully trimmed, one can have the illusion of looking thin and tall.
2. Who needs it?
You may be a candidate if the lower part of your body is asymmetrically large compared to the upper part of your body. With this procedure, one can look taller and be more confident wearing skirts and skinny jeans. Some women would also like to do this procedure to achieve a gap between their thighs.
3. Procedure
At Evita Clinic, Thigh Liposuction is done 360 degrees to prevent dimpling and to achieve a more proportion results. Thigh liposuction would include your inner thighs, outer thighs, front and rear part of your thighs and lower lateral hip.
Small incisions (under 5mm) are made underneath the hip line and part of thighs. We don't  make an incision on the knee area.
After the procedure, patients are required to wear compression garment to help sustain and maintain the changes to your body and to aid in the healing and recovery process.
This procedure will take approximately 2-3 hours.
Incorrect slider name. Please make sure to use a valid slider slug.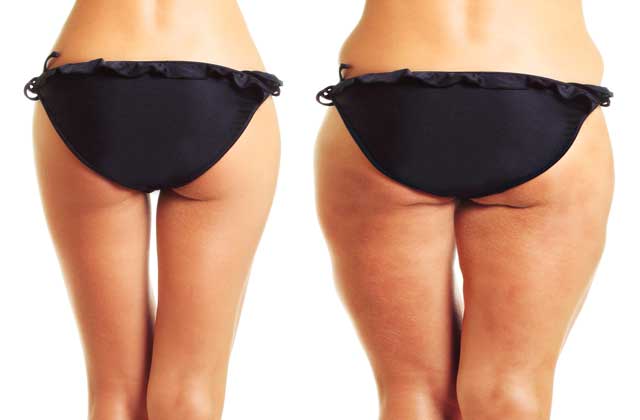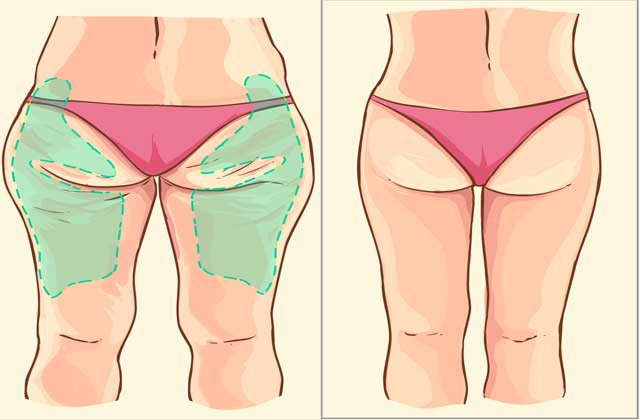 di EVITA
Liposuction pinggul & paha 360°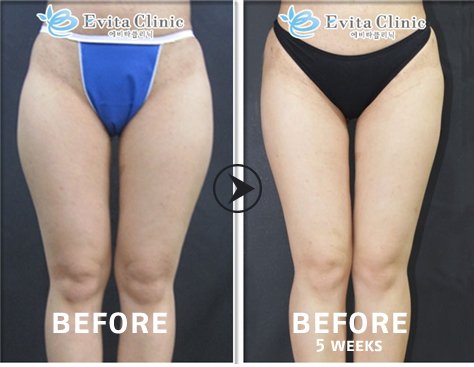 Bagian luar & dalam paha, depan & belakang paha, lutut medial, bawah & lateral pinggul.

Bekas luka bedah : Bagian bawah pinggul & garis Inguinal

Berlangsung sekitar 2jam 30menit.

Menetap di korea : Min. 7 hari
FREE
Perawatan pasca operasi
After liposuction, Swelling, bruising, and/or tenderness is expected and normal.
It is caused by an extensive damage to the superficial lymphatic system that results in the pooling and production of excess fluid.  These factors require external treatment to aid in the reduction of fluid retention.
To aid in the recovery process, Evita Clinic provides Lymphatic Drainage Treatment as part of operative care after liposuction. Treaments are especially planned for each patient's needs. Each plan would include a LED Therapy, Radiofrequency(RF)  Massage and  Vacuum.
These treatments are already included in the operation cost.

"OMGGG! I LOVE THIS CLINIC! 😚 Dr. Jeon, and the other staff are truly professionals! I was not paid to say this I am speaking the TRUTH! I am 52 years old retired military and have NEVER received any surgeries in my whole life! I was terrified about getting the surgery but it was something I always wanted 360 lipo."
RHONDA, WHATCLINIC.COM
""Ini sudah 4 bulan selepas operasi sedot lemak di lengan dan pahaku serta thread lifting ( benang lifting ) di Evita Klinik. Ini adalah pengalaman luar biasa sejak awal, aku tetap melakukan komunikasi dan respon dari Dr.Jeon hingga saat ini!Dr. Jeon adalag Dokter yang profesional, jujur dan dapat di percaya."
IMAH, WHATCLINIC.COM