It is normal for a person to have a lot of questions and concerns before, during and after the surgery. The surgeon and the staff at Evita Clinic knows and understands our patient's feelings. We listen to their frustrations. And we always make sure to answer every question properly and swiftly to the patient's satisfaction.We do it not only for the purpose of providing good service , but also because we genuinely care. We care about our patients's needs. We care about their safety. We care about their health. We care about their physical goals and we want to help them achieve it. We show them care from the moment they entered our clinic or emailed us or called us. Because that's what we do, WE CARE.
                                Below is another happy and satisfied review from one of our patients who has undergone Gynecomastia in our clinic. Thank you Jong for this very detailed and honest review!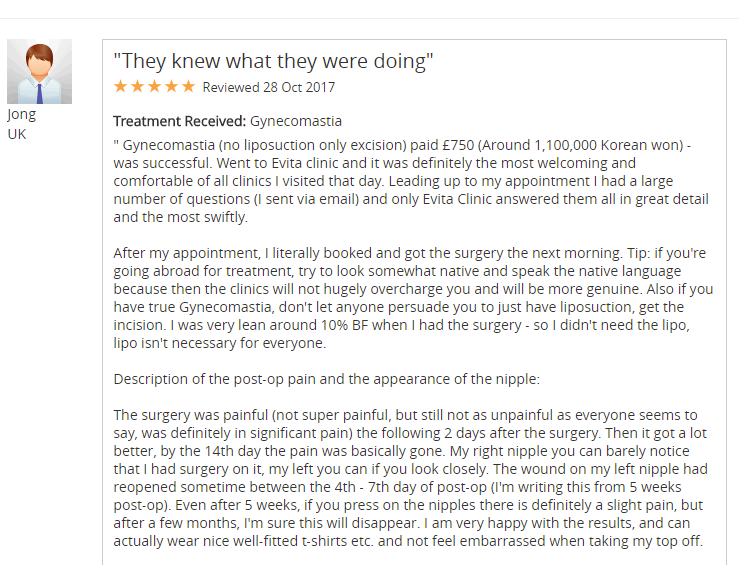 Please have a reservation in advance in order to receive counseling and treatment.