Certified Gangnam Medical Tourism Partner
Gangnam being the center of Korea's  culture and arts, finance, education and IT, is visited by millions of tourists each year.  It is also a well-known  medical tourism city that provides only the best quality medical service in the world.
Having your surgery and treatment in Gangnam, you can be assured  high-standard care and service with medical teams equipped with years of experience and state-of the-art technology, equipment and facilities in the fields of dermatology, internal medical and plastic surgery.
Evita Clinic has been selected a Medical Tourism partner by Gangnam City for having a suitable Clinic environment and for providing safe care and quality service.
Certificates awarded by the Mayor of Gangnam City, Jung Soon Kyun to Evita Clinic last September 22,2019 at the Gangnam Medical Tour Center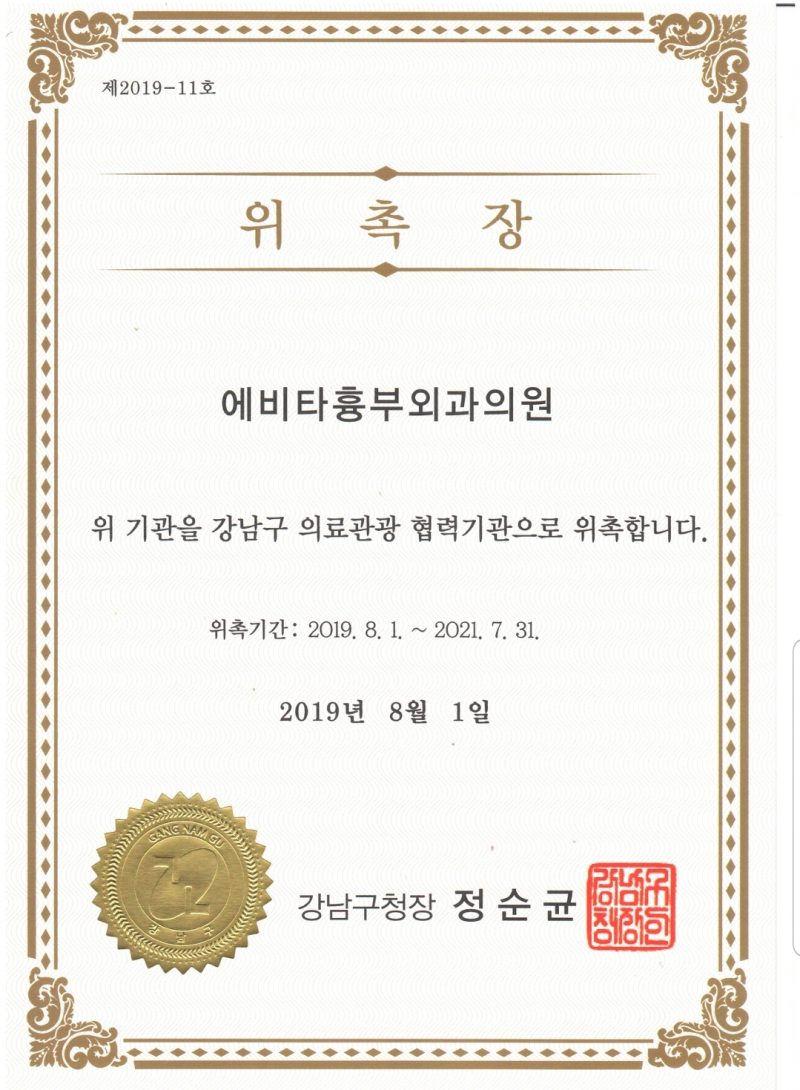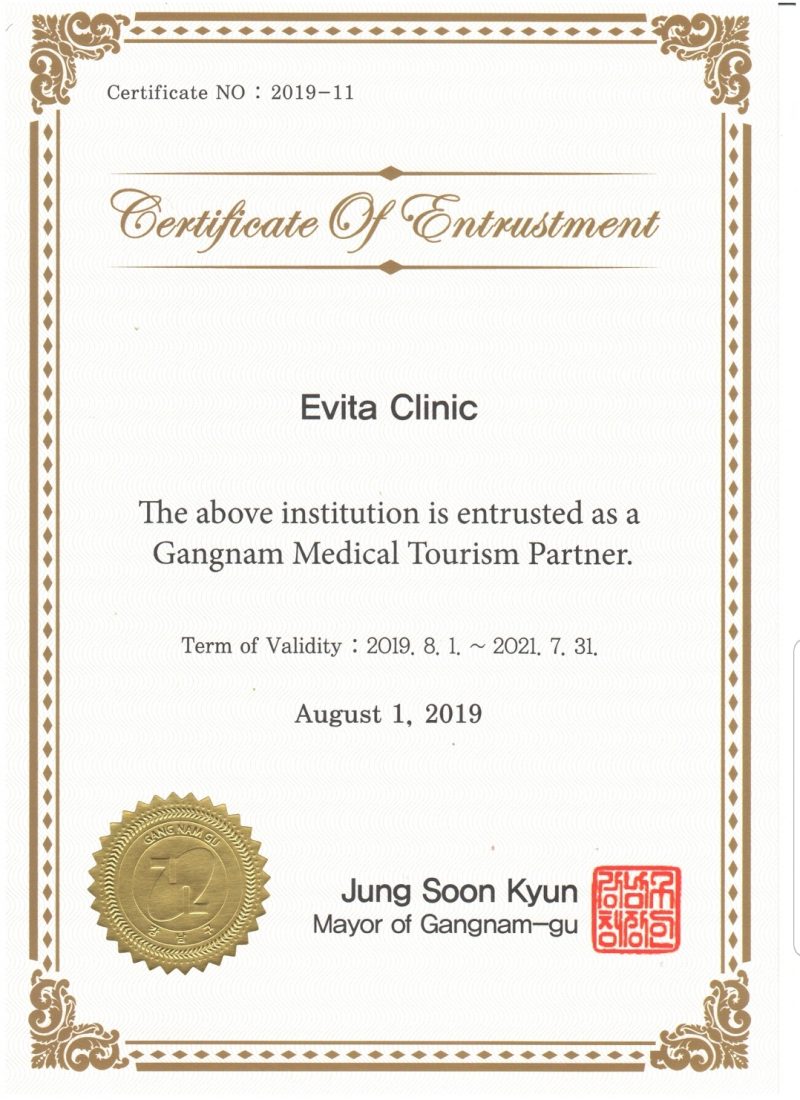 "The results were better than what I had expected. Dr.Jeon was patient and caring which is hard to find in the fast-paced world of Korean plastic surgery. His staff is second to none."
ANGELA,
WASHINGTON DC
"Excellent experience. The staff are all very warm and accommodating as well as competent and confident. Dr. Jeon is the prime example of what a physician/surgeon should be"
SHELDON, SOUTH KOREA