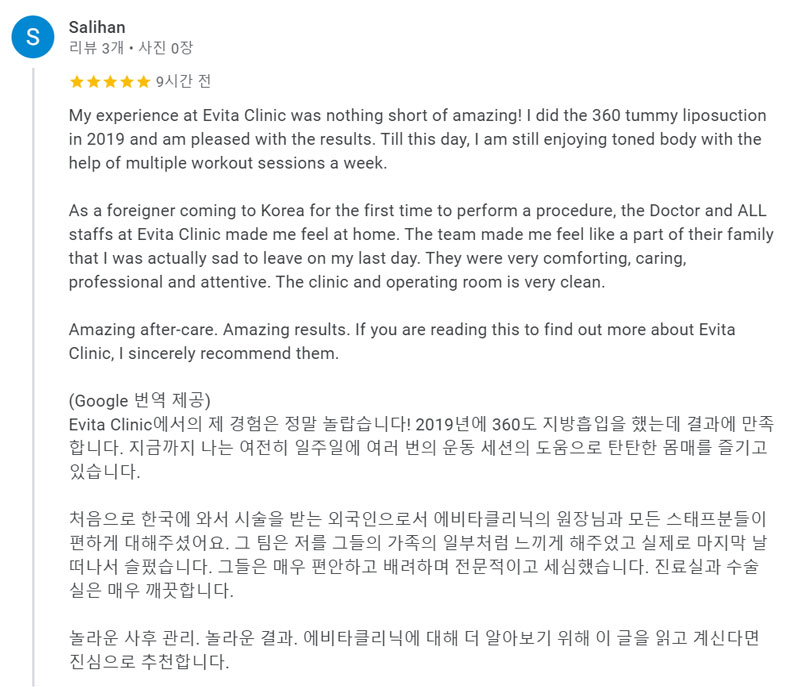 My experience at Evita Clinic was nothing short of amazing! I did the 360 tummy liposuction in 2019 and am pleased with the results. Till this day, I am still enjoying toned body with the help of multiple workout sessions a week.
As a foreigner coming to Korea for the first time to perform a procedure, the Doctor and ALL staffs at Evita Clinic made me feel at home. The team made me feel like a part of their family that I was actually sad to leave on my last day. They were very comforting, caring, professional and attentive. The clinic and operating room is very clean.
Amazing after-care. Amazing results. If you are reading this to find out more about Evita Clinic, I sincerely recommend them.