A patient who had Phlebectomy here at the clinic left a very heartwarming review.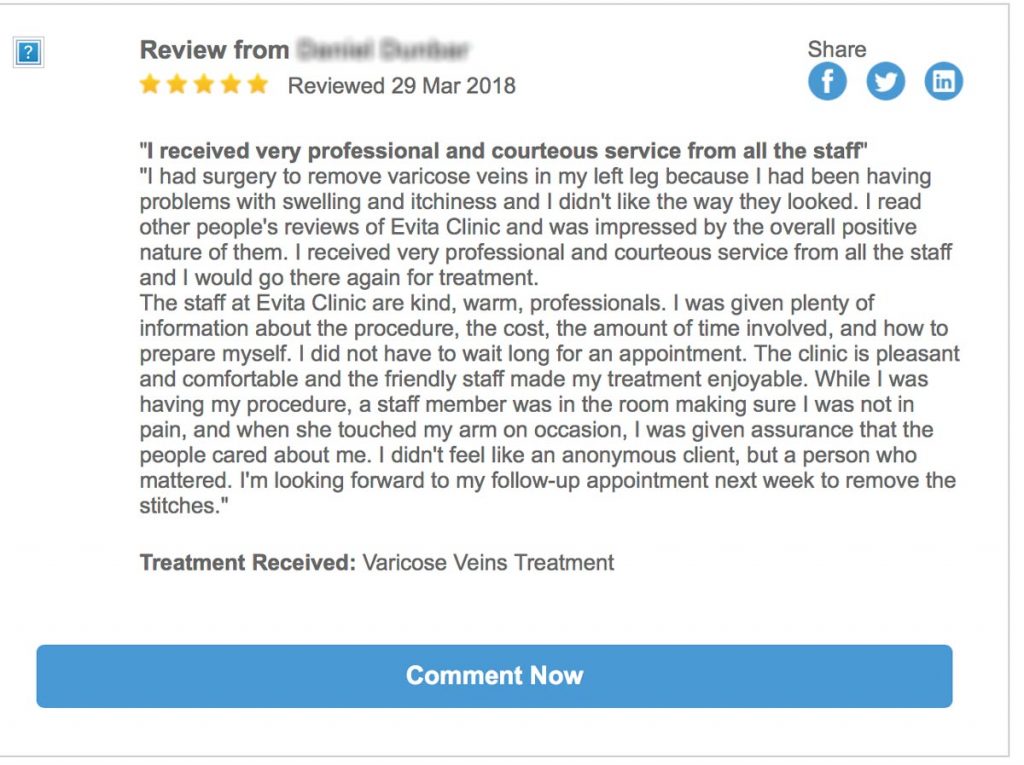 Patients come at the clinic to make a change and improve their physical appearance through treatments and surgeries. In the process, some patient feels alone, afraid, uneasy, uncomfortable and at times in pain.
We at Evita Clinic strives to always be there for our patients. We strive to provide a safe environment for our patients. We strive to comfort our patients especially at times when they are at most pain and discomfort. We strive not to make them feel they are alone in this process. We strive to provide the best care that we could.
The moment you send us an email or step in our doorway, trust that you will be welcomed and will be well taken care of by every staff you will meet.