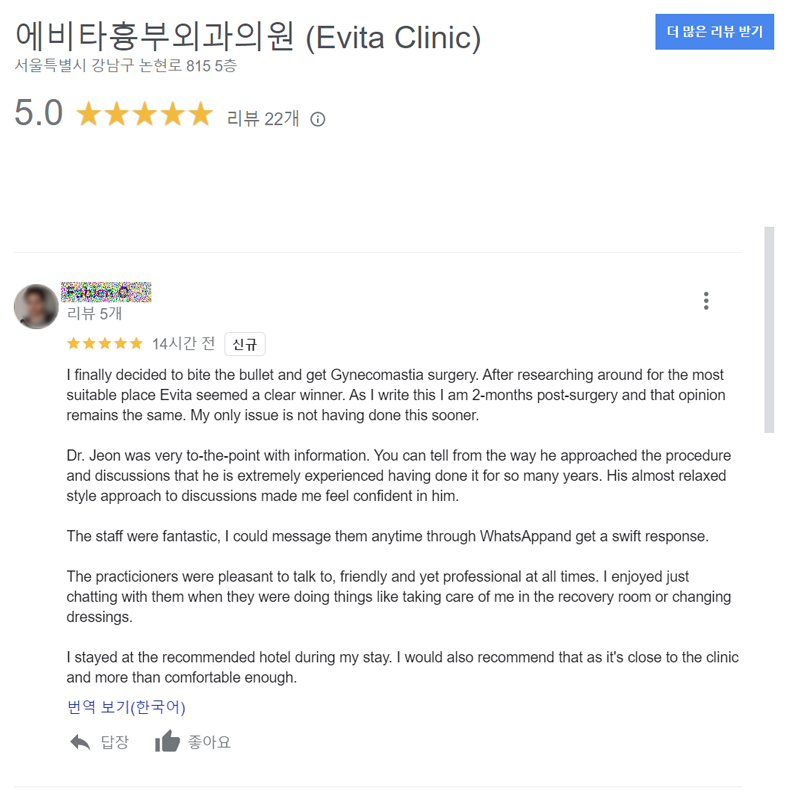 I finally decided to bite the bullet and get Gynecomastia surgery. After researching around for the most suitable place Evita seemed a clear winner. As I write this I am 2-months post-surgery and that opinion remains the same. My only issue is not having done this sooner.
Dr. Jeon was very to-the-point with information. You can tell from the way he approached the procedure and discussions that he is extremely experienced having done it for so many years. His almost relaxed style approach to discussions made me feel confident in him.
The staff were fantastic, I could message them anytime through WhatsAppand get a swift response.
The practicioners were pleasant to talk to, friendly and yet professional at all times. I enjoyed just chatting with them when they were doing things like taking care of me in the recovery room or changing dressings.
I stayed at the recommended hotel during my stay. I would also recommend that as it's close to the clinic and more than comfortable enough.