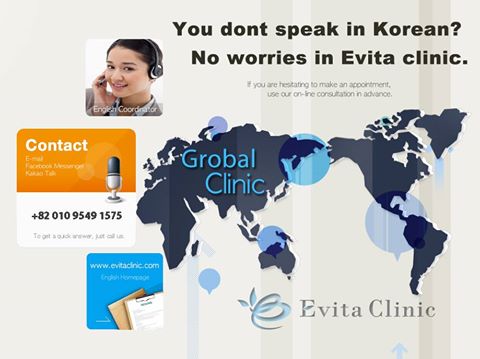 You don't speak in Korean? No worries in Evita clinic.
Our doctor speaks English with fluency, and our English coordinator will explain in detail every situation you will meet.
If you are hesitating to make an appointment, use our on-line consultation in advance.
E-mail, Facebook messenger, Kakao talk, every route is welcomed.
To get a quick answer, just call us.
Our doctors and all staffs are ready to give you clear answer.
Want to get more information? Contact us:
Mobile: +82 10 9549 1575
KaKao ID: evitakorea
Skype : evitaclinic@hotmail.com