When can I go back to work?
Like any other surgery, the body needs to rest and recover from the trauma it exerted during the procedure and Gynecomastia Surgery is no different. Limiting one's activity will prevent further injury to the area and helps in not prolonging the recovery period. Evita Clinic patients can expect the following timetable of returning to normal activities: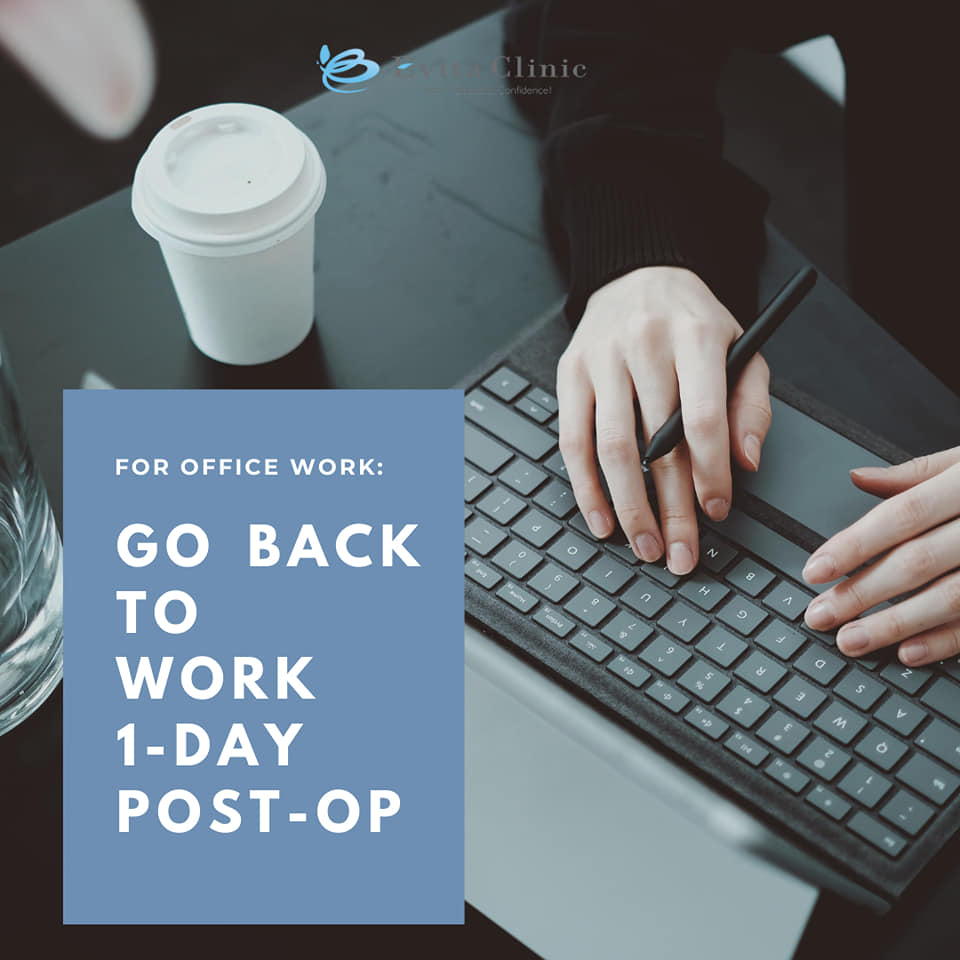 For those working in the office or doing desk jobs, you may go back to work at least a day after surgery.
If time is an issue, you can go back to work as early as the next day after surgery but you would need to visit the clinic first for a follow-up. The follow-up session will only take at least 20 minutes. After that, you can resume your daily activities.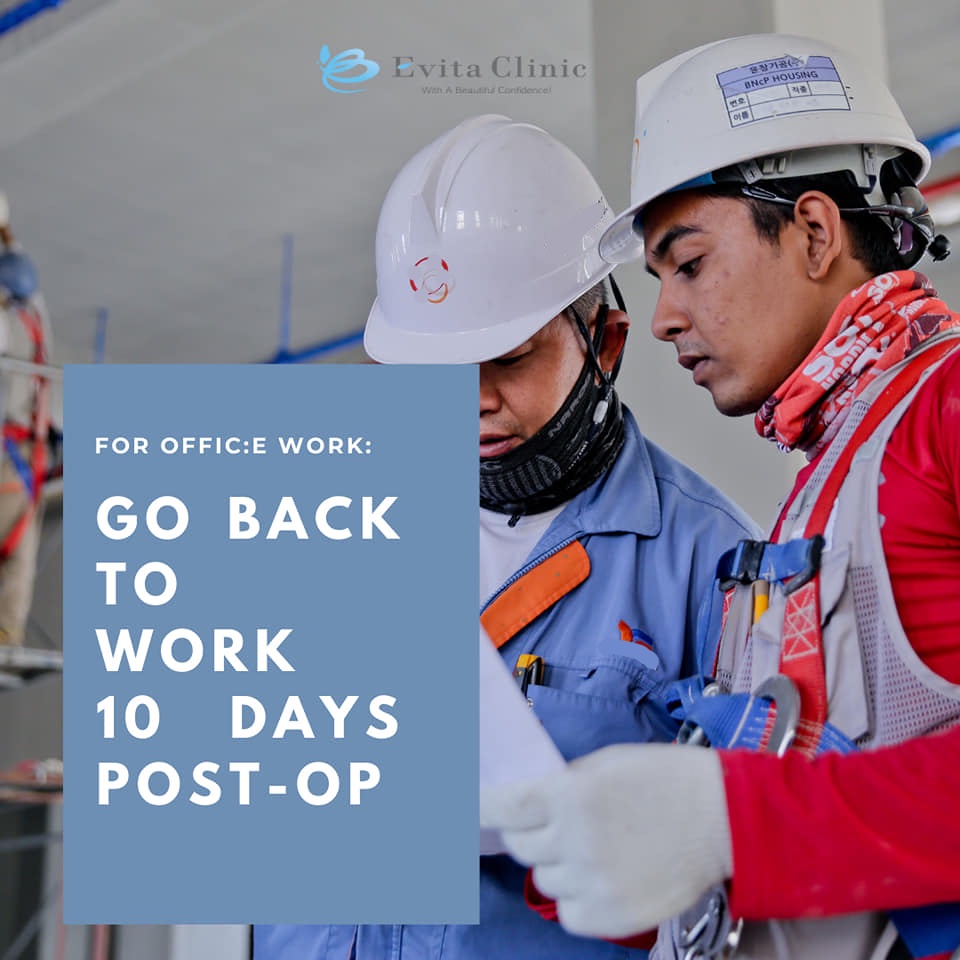 For patients working in the field, you would have to avoid strenuous activities for the first two weeks after surgery.  Physical activities that would involve stretching the chest could cause more injury to the operated area. Examples of activities that should be avoided includes heavy lifting of above 10kgs, operating heavy machinery, and construction work.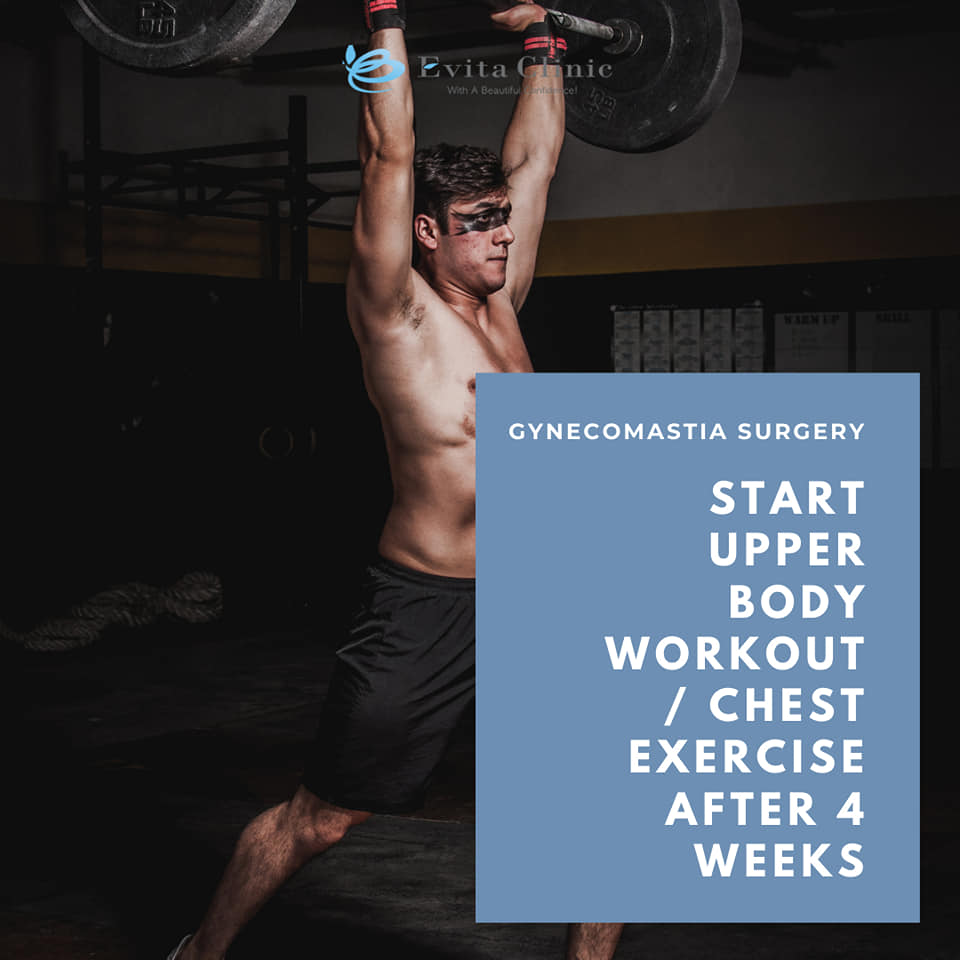 Working out is highly encouraged after Gynecomastia Surgery. This would greatly help improve the overall appearance of your chest and aids in preventing chest sagging. You can start weight lifting 4 weeks after your surgery. Running, Jogging or any leg workout can be done as early as a week after surgery.
Additionally: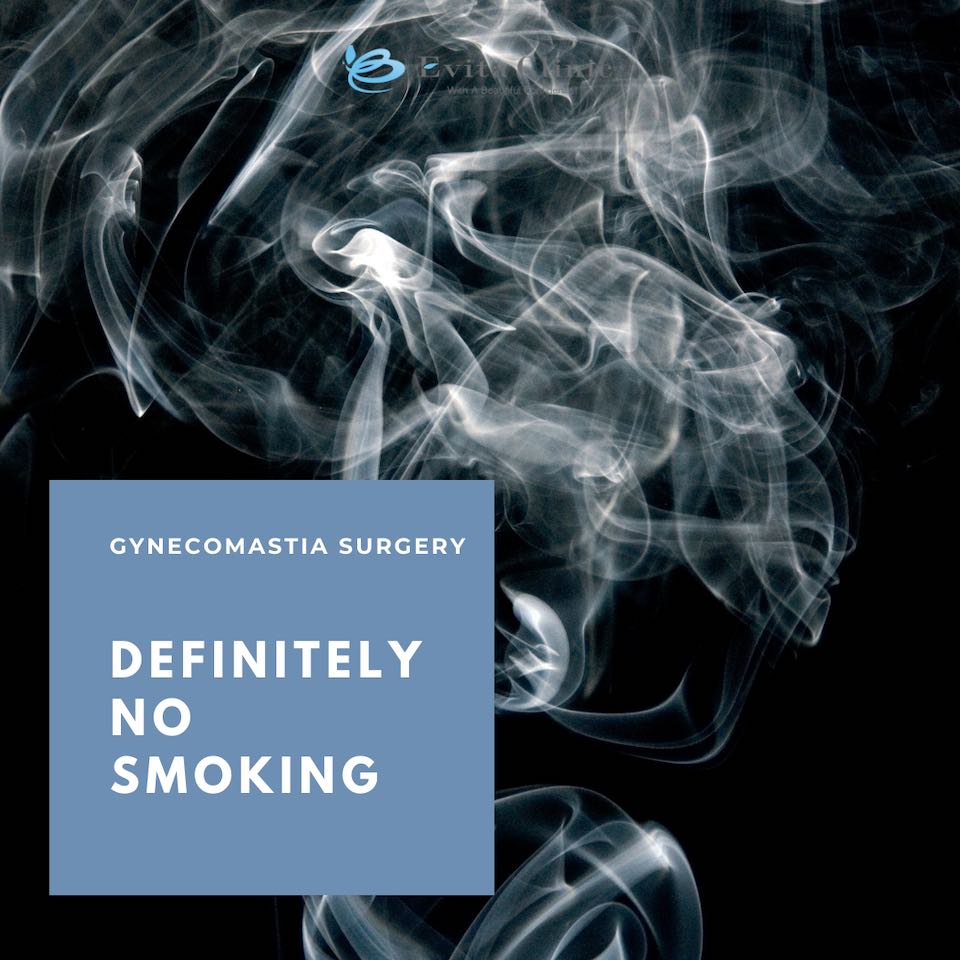 We are not asking you to stop Smoking but you shouldn't smoke at least 2 weeks after your surgery. Smoking slows down the wound healing process adding more time to your recovery period. Also, smoking increases the risk of infection. Infection is always a concern because it will not only cause your incision not to heal, it may affect your entire body.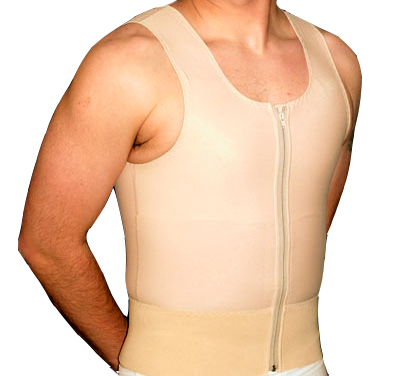 We could not emphasize this enough but whatever you do, make sure to wear your compression vest for 4 weeks after surgery. This prevents fluid accumulation and helps in the swelling and skin retraction.
Use of Steri-strips After Gynecomastia Surgery - You can't avoid scarring 100% in surgery through an incision. Even if you perform the surgery in exactly the same way, use the same materials, and suture technique in the same way, the results will vary from person to person.
Usually, 20 to 30% of adolescent males experience temporary enlargement of the mammary glands, but more than 90% of these symptoms disappear within a year. However, factors such as obesity, stress, and drugs are more likely to cause permanent gynecomastia in 10%, so caution is required. Pediatric obesity that occurred as a child does not get better as an adult, but if not properly managed, it can lead to adult obesity and become gynecomastia. In addition, genetic gynecomastia varies from paper to paper, but it is reported to be relatively high at about 30%. However, the gene that causes gynecomastia has not yet been identified, and it is important to note that one of the major causes of gynecomastia is obesity, and this obesity also has a high family history.
Many foreigners residing in Korea are enrolled in the Korean Health Insurance. In the case of gynecomastia of grade 2 or higher, Korean health insurance is applied.
Protein supplements may also be one of several causes of gynecomastia.
These grade of gynecomastia vary slightly from person to person. The surgical method should be selected according to the patient's age, muscle mass, recovery period, lifestyle, and patient's needs. In this regard, you will consult with a specialist and make a decision.